The Oxford Dictionary defines yoga as "a Hindu spiritual and ascetic discipline, a part of which, including breath control, simple meditation, and the adoption of specific bodily postures, is widely practiced for health and relaxation."
Yoga holds many deep spiritual secrets waiting to be unlocked–it can also provide numerous health benefits both mental and physical.
If you've been thinking about expanding your horizons and including yoga as part of your exercise routine but are feeling intimidated, this is the perfect read for you.
To help you pick the right type of yoga suited to your level of experience and abilities, we've broken down 11 of the most popular physical-based yogas. This week's article reviews five of them; the post next week will review the others.
Use this as a handy guide and get ready to strike a pose.
9 Benefits of Yoga You'll Love
Most see yoga as something that's more meditative and not so much a form of exercise. The truth is yoga is the perfect physical activity to throw into a workout rotation. Yoga has also been found to reduce perceived stress and anxiety, which can then reduce the physical effects of stress on your body. Take a look at the list of benefits that make regular yoga practice a must for us:
♦ Stress relief
♦ Better sleep
♦ Pain relief
♦ Improved strength
♦ Increased flexibility and mobility
♦ Better-functioning organs
♦ A sense of tranquility
Again, these are just some of the benefits that we wanted to highlight. You may discover many more on your own and boost your quality of life as a result.
Types of Yoga
In this article, we'll be delving into 5 of the 11 types of physical-based yoga that we will be defining. Each one has a slightly different focus and objective.
1. Hatha
This is an umbrella term that refers to all the styles of yoga that are based on a physical practice. (There are types of yoga that are not physical-based.)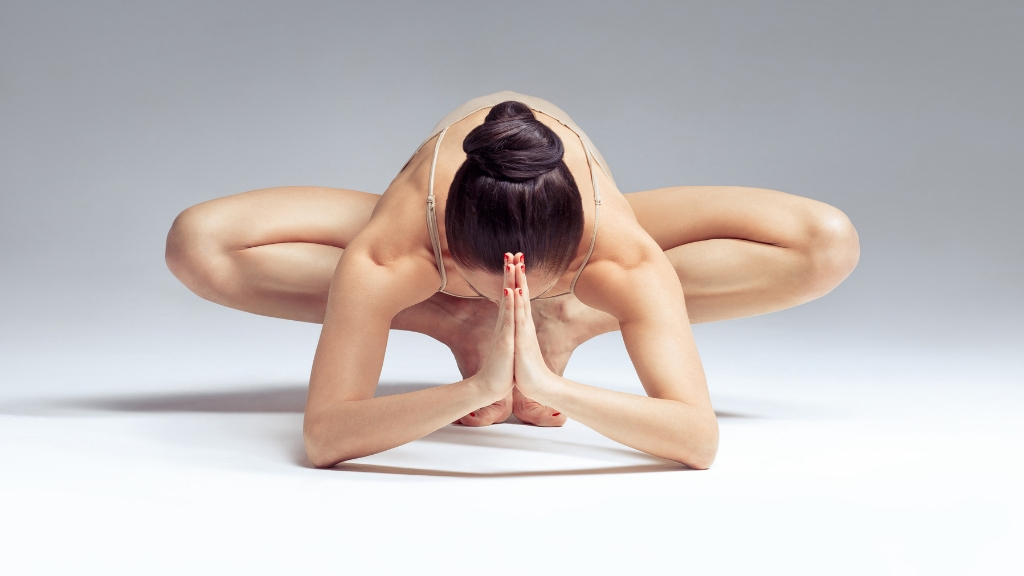 The hatha style is a great starting point for people just beginning yoga. It tends to be slow paced with a focus on breathing and gentle exercises.
2. Iyengar
Founded by B.K.S. Iyengar, who is considered one of the foremost yoga teachers, this method puts the focus on alignment, details, and precision. Poses are held for a long time, while breathing becomes the focus.
Iyengar was very attuned to helping people who were new to yoga or had some problems getting into a pose. This type of yoga often uses "props" to help practitioners achieve a solid position and relax into poses in a safe manner.
This makes Iyengar yoga perfect for people recovering from an injury, living with a disability, or people who have never done a physical activity of this sort before.
3. Kundalini
This is a nice mix of physical yoga and spiritual yoga for people who want the benefits of both. The focus is on working your core muscles while releasing energy that is trapped in your lower spine. It moves more quickly and can be physically taxing.
These classes can also include chanting, mantra, and meditation. This is not the best place for a beginner who has some physical limitations, especially spinal problems.
4. Ashtanga
Ashtanga in Sanskrit translates to "eight limb path." This type of yoga uses a very difficult sequence of postures that you're expected to already know. It is not for the beginner. But the advanced yoga practitioner will love the workout. It's designed to move you through the sequence and thoroughly tone your body.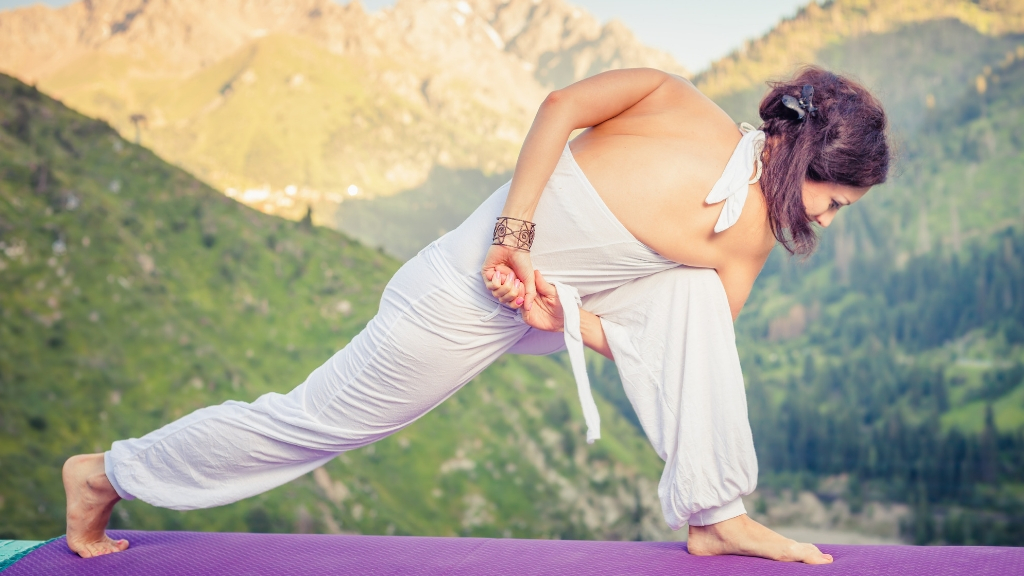 This type of yoga was popularized by K. Pattabhi Jois as a way to take classical Indian yoga and bring it into a modern-day form that people in the 20th century would enjoy and practice.
5. Vinyasa
This is the most athletic yoga style and an adaptation of Ashtanga yoga. It came about in the 1980s and carried forth the transitions from one pose to another with a coordinated focus on your breath. The transitions and the poses are not as rigid or established as Ashtanga and they vary by instructor.
This type of yoga is also not suited for beginners, but it's more accessible to someone who has had yoga and feels comfortable in the positions. It's a beautiful way to glide from one pose to another with a focus on your breathing.
The Bottom Line
We've now covered five of the 11 yoga types in the first part of this 2-part breakdown. Have you connected with any of the types we've presented so far? If not, check out part 2, where we go over a few beginner-friendly types and if you're expecting, we have a yoga type for you too!
Yoga is not only a physical practice, but it's also mindful too and can be healthy for almost anyone to try and practice. We recommend you start making room in your schedule for a yoga session.

READ NEXT >> 5 Signs That Stress Is Causing Your Hair Loss and 5 Ways to Fight It