OmegaWell is the highest quality Omega-3 supplement on the market today.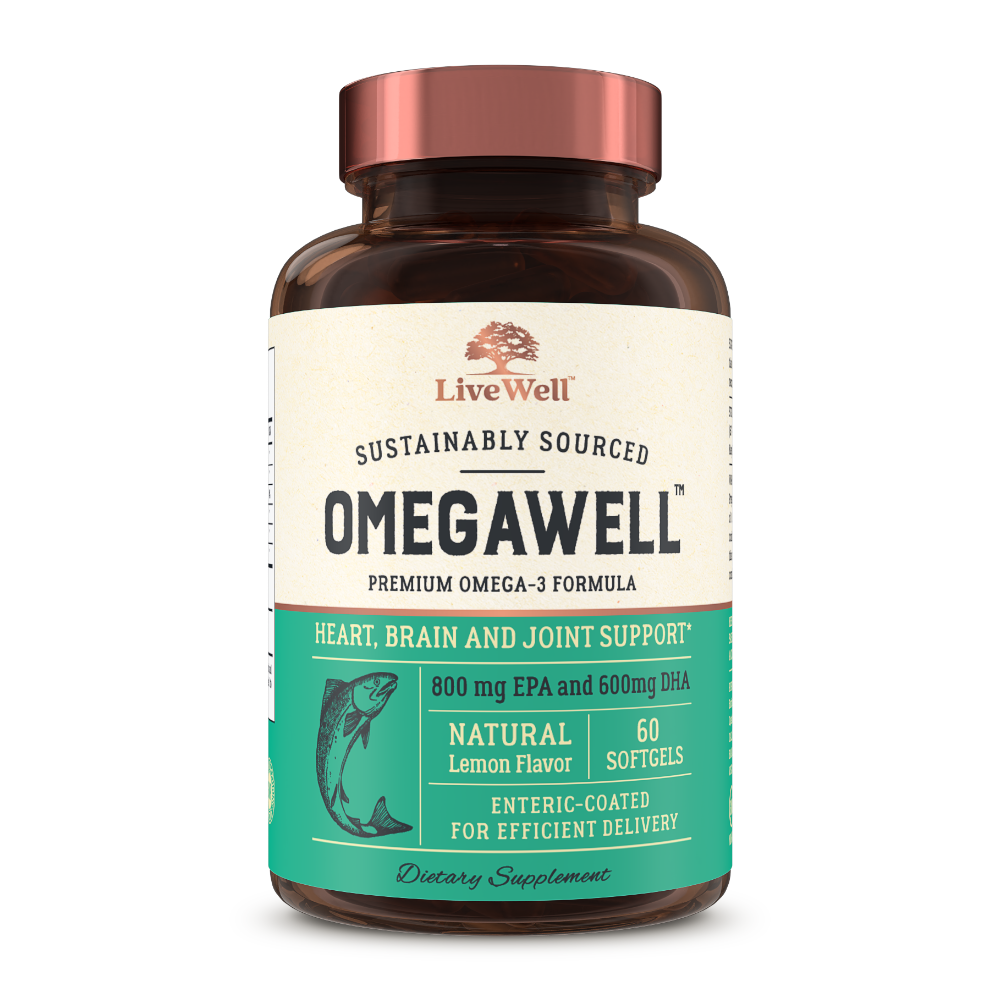 Here at LiveWell, we take our standards of quality and potency seriously. That's why our customers trust us to provide the most powerfully formulated health products on the market.
When we decided to start offering OmegaWell, our premium Omega-3 supplement, we brought the same standards of excellence we've used to create all our other products.
The result: OmegaWell is the highest-quality Omega-3 supplement available on the market today.
What Omega-3s Are For
A well-formulated, potent Omega-3 supplement can do a lot for you:
Fight depression and anxiety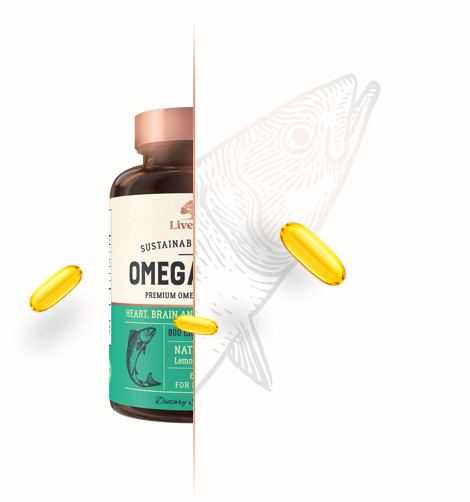 Improve eye health
Reduce risk of heart-related illness
Fight inflammation
Strengthen bone and joint health
Protect against age-related mental decline
It's no wonder Omega-3 supplements are among the most popular health products available today.
But in order to take advantage of all the unique properties and benefits of this fatty acid, you want to make sure you get a high-quality Omega-3 product. That's why we made OmegaWell.
OmegaWell - Best Omega-3s on the Market
A good Omega-3 supplement should contain only eicosapentaenoic acid (EPA) and docosahexaenoic acid (DHA).
Our potent OmegaWell contains 800 mg of EPA and 600 mg of DHA, and a total of 2000 mg of fish oils, making it a powerful brain, heart, joint, and skin aid.
As with all of our carefully formulated products, OmegaWell does not contain any additives or fillers that may compromise its potency or effectiveness. We are committed to transparency, which is why you can read the natural, simple ingredients right on the label.
Available Immediately on Amazon
Many of our customers have told us that they prefer making purchases on Amazon, so that they can enjoy the convenience and free two-day shipping for Prime members. That's why we've OmegaWell available on Amazon immediately.
If you've been waiting for an excellent, reliable source of Omega-3s, you don't have to wait any longer.